Our Weekend Trips | 2018-2019
Weekend 1
Amvets Memorial Post 1, Valley Park, MO
A group of 8 students spent their Sunday at Amvets Post 1. They raked leaves, emptied "the green monster" a huge storage container, rolled up the walls of a massive tent, moved a large amount of firewood, rearranged picnic tables, and emptied out all the trash cans. Steve "Panhead" Stepanek gave us instructions on what he needed to get done and we got to work. He is always very kind and thankful, we really appreciate great members of our community like Mr. Stepanek .
Weekend 2
Jefferson Barracks National Cemetery 12/15/18
Today we worked with the Amvets riders from Memorial Post 1 in Valley Park. 8 Serving Servicemen volunteers helped locate fallen soldiers' graves and place wreaths on them. We took pictures of each to send to the family and the Riders saluted each fallen soldier after the wreath was placed. We placed close to 50 wreaths, a few of which were placed on the volunteer's family members' graves at JB. Seeing the rows upon rows of white markers was a humbling experience and helped teach our group the true price of freedom. We were honored to help pay tribute to the heroes that made the ultimate sacrifice to give us our freedom.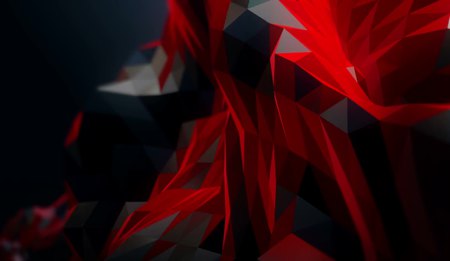 Weekend 3
Mr. Alvin Stern's Home 12/22/2019
On Saturday morning 7 members woke up early and raked leaves for Mr. Alvin Stern, a 96 year old WWII Army Combat Veteran. Working for Mr. Stern was a joy and we were happy to speak with him for a while and gain some great advice we'll keep with us for life. We're looking forward to helping him expand his train table in his basement in the future!
Weekend 4
St. Peters
12/29/2018
We met Mr. Magrew on Facebook, he asked if we would come over and rake his leaves. We were happy to come over and take care of everything for him. He was even kind enough to give us all donuts and hot chocolate which warmed us all up! We're happy to help anyone like Mr. Magrew and look forward to doing so in the future!
Weekend 5
Amvets Memorial Post 1
1/6/2019
Today we worked at Amvets Memorial Post 1. We sealed up "the green monster" a huge cargo shipping container turned into a shed. We used caulk to seal the inside then climbed on top and fashioned a patch out of roof sealant and a shingle. We cleaned up a large amount of trash around the premises and piled up any loose limbs we could find.
Weekend 6
Amvets Memorial Post 1
1/26/2019
We took a week off last weekend and went to a surprise party for Steve Stepanek. Mr. Stepanek is a Veteran and Sergeant at Arms at Amvets Post 1. He's been very instrumental in getting our organization off the ground so our members pitched in and got him a gift card to Texas Roadhouse as well as a card we all signed in order to show him how much we appreciate him!
This weekend 10 members worked at Amvets Post 1 removing tables and chairs from the massive tent, then taking the tent down. We bundled the tent poles, spread out the canvas, then swept and cleaned it. After cleaning the tent and the site it sat above we drug it back over and sprayed on a fire retardant solution. We used brooms to help spread it evenly. Taking down the huge tent was a great learning experience and an exercise in teamwork! It was a great time to utilize leadership skills and get experience.
Trip 7
Jefferson Barracks National Cemetery 2/19/2019
After receiving permission to leave school early, 5 members traveled to Jefferson Barracks. We attended 3 funeral services for homeless veterans. We were given the opportunity to be pallbearers at the final service. This was an experience that left a deep impact on all of us and will stick with us for life.
Trip 8
Mr. Wallace's 3/7/2019
Today we headed over to Mr. Wallace's new apartment. He was in the army during Vietnam and was stationed in Nuremburg. We helped him work to unload boxes and sort the different items. We cleared up the clutter of boxes and arranged everything neatly. We're always happy to help.
Trip 9
Mr. Nemeth's home 3/23/2019
Today we headed over to Mr. Nemeth's, a retired army vet. We raked leaves in his massive yard. He has 22 acres of land but luckily we only had to do the front of his house! Our crew of 8 guys took around 3 hours to get it done. It took a lot of teamwork to move the huge tarp together. Mr. Nemeth kindly surprised the boys with hot dogs and chili for lunch, we had a great time sitting down and talking with him while we ate. We love meeting great people in our community like Mr. Nemeth and we're always happy to help!